Tube amplifier
My first tube-project (2005): "stonAmp"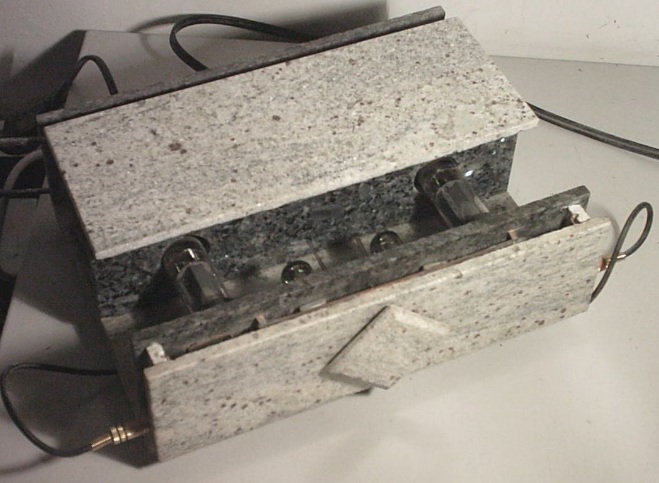 Power output: approx.. 5 Watts (sinus) for each channel (it will make the right (the wrong?) impression in the neighborhood – two fat tube radios!)
The power input amounts to 365 mA at 230 V~ (= 84 VA, like two regular lamp bulbs)
Speaker: 2x 8 ohms
Size B/H/T: 11.8 x3.9 x9 inches
Weight: 21 lbs
The large button on the front side transfers physical impulses to four micro tracers (for adjustment of ready status, volume and balance. at present still external potentiometers are used)


It all started with a radio (tube) receiver from the 50's that came up with a pleasantly warm sound.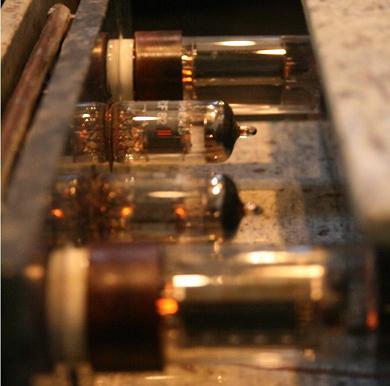 I concepted and build the circuit as minimalistic as possible. The most remarkable change to the old manners is that I doubled the circuit and also instead of the original tubes I used stronger tubes as they were used in the TV- Sets at the time in the line output devices.
Device to be used as: two channel (stereo, with 2 triodes u. 2 pentodes) Class-A amplifier, for the connection to any source such as a CD Player, a tuner or computers.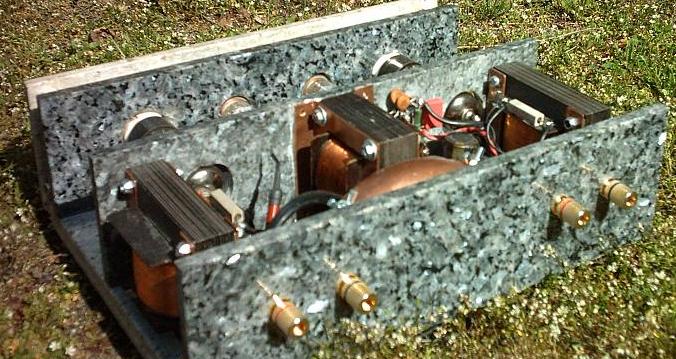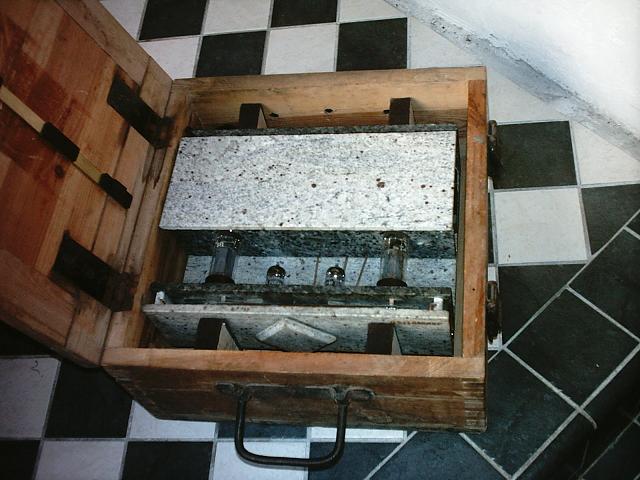 some details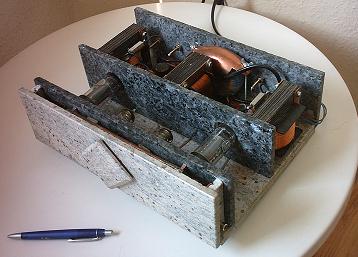 In principle the device consists of stone, copper and iron sheet metal.

The last project:
2013